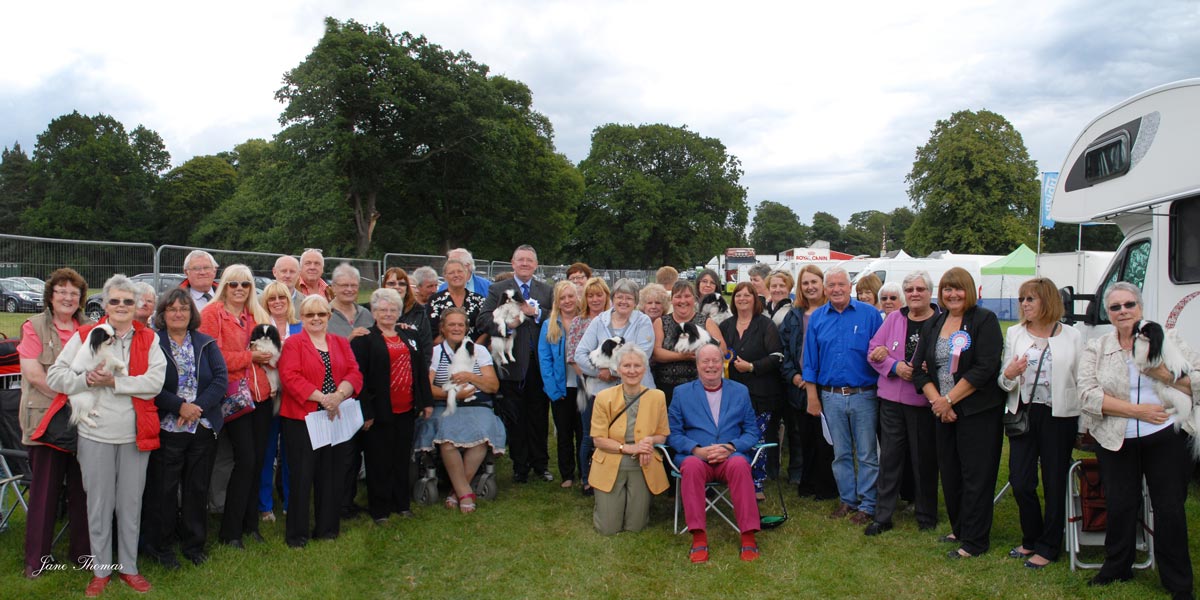 We are looking forward to many more successful shows to come in the future.
Formed July 2015
The Northern Japanese Chin Club was started in 2015 with a group of Japanese Chin owners wanting a club in the North of England, as the main club was based in Northampton. An application was made to the Kennel Club to begin a Northern Japanese Chin Club so that members who live in Lincoln, Newark, Hull across to Liverpool, Durham and Newcastle and up to Scotland could easily get to our shows.
Registration of Title was granted by the Kennel Club in May 2016. Three well attended and successful Limit Shows were held in 2016 and 2017, two enjoyable garden parties held for members and friends also in 2016 and 2017 and finally we held our first Open Show at Outwood Memorial Hall, Wakefield, near Leeds on the 21st April 2018.