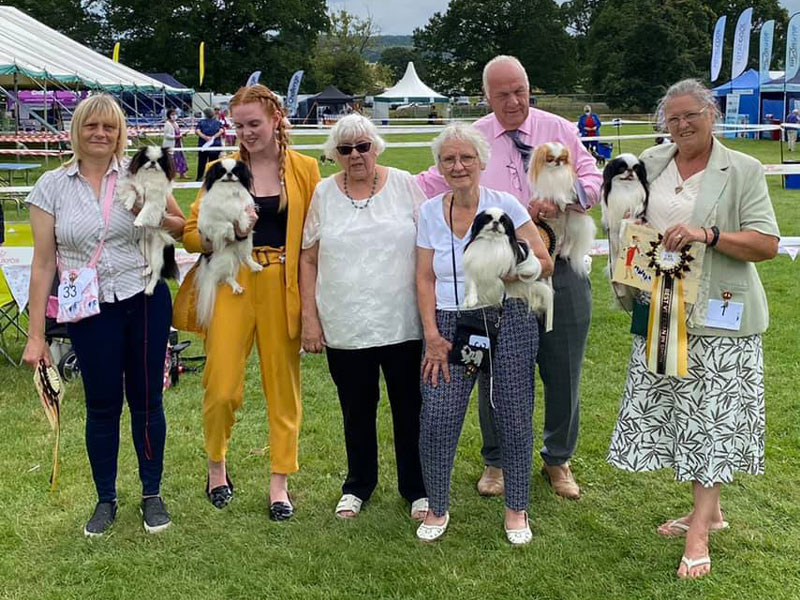 The Northern Japanese Chin Club held an Open Show on the 23rd July 2021 in conjunction with Leeds Championship Show. Judged by Mrs Sheila Hindle.
Full class results with the judge's critiques are shown below the Gallery;
A big thank you to our show sponsors.
I would firstly like to thank the Japanese Chin Club for allowing me to judge this lovely breed.  There was a great atmosphere around the ring, and they made the ring their own by adding an impressive banner and bunting.  I would also like to thank the exhibitors for the marvellous entry.  I had some quality dogs to go over.