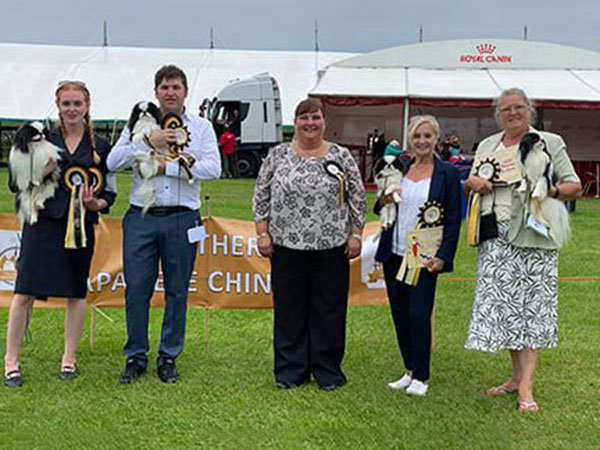 The Northern Japanese Chin Club held an Open Show on the 20th August 2021 in conjunction with Blackpool Championship Show. Judged by Mrs. Gillian Blair.
Full class results with the judge's critiques are shown below the Gallery;
A big thank you to our show sponsors.
My sincere thanks go to the Officers and Committee for the kind invite to judge at their open show which was a great honour. I thoroughly enjoyed my day and with their kindness and hospitality that was extended to me during my visit. My excellent stewards did a marvellous job and many thanks to the exhibitors who entered under me. I found some really good class winners from Some excellent dogs. My one concern was finding some exhibits with very small eyes and virtually no white which loses our breeds most sought after peculiar look of astonishment.